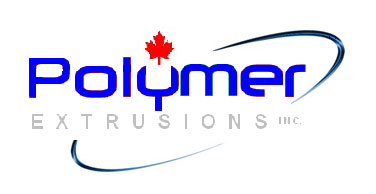 Products Urethane
---
Urethane products of all shapes, sizes, and types are available from Polymer Extrusions Inc. We have been manufacturing custom moulded products and extruded profiles since 1994. Our custom capabilities and wide selection of elastomers allows us to service a very diverse market. The products we supply are used for applications ranging from garage door seals to dock bumpers. Outstanding service combined with innovative, high quality products is what our company is known for. Our commitment is to ensuring our customers always receive a product that either meets or exceeds their requirements. To accomplish that, we continually improve our processes and materials.
Urethane products
The wide variety of products we create on a regular basis includes moulded parts, extruded profiles, hoses, sheets, sleeves, expansion joints, lathe cut washers, and die cut gaskets. We have the capability to offer secondary operations including cutting, punching, splicing, and taping with HATS and pressure sensitive adhesives. Our cutting services are performed using a versa cutter, which helps us maintain tight tolerances for cutting lengths of 0.30" and up. High precision cutting is one of the ways we ensure our automotive spacers, discs, bushings, bumpers, and other parts meet customer specifications exactly.
Urethane product expertise
When designing and manufacturing custom products for our clients, our team draws on a background of more than 30 years serving the rubber industry. All of our employees are committed to providing top quality service and workmanship. Since 1998, our company has been ISO 9002 certified, so you can have complete confidence in the reliability of our work.
Urethane product industries
We serve a broad variety of markets. They include construction, architectural, water control, pipe gaskets, container gaskets, automotive, railway, mass transit, and commercial. Our experience serving such a diverse customer base means we have the flexibility to adapt to your particular needs, whatever they may be.
---
Share