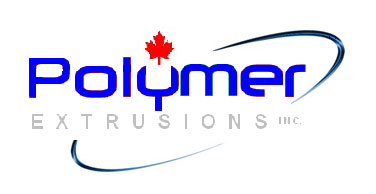 Moulded Rubber Products
---
Polymer Extrusions Inc. can supply custom moulded rubber products. Also available for prompt supply are common shapes such as U-channel in standard sizes. We are a full service company with extensive experience and a dedication to unwavering excellence in product quality. Over our many years in the industry, we have developed close relationships with suppliers of raw materials. This allows us to produce items using the best elastomers, as well as mix custom compounds to suit customers' needs. We have specialized in moulding and extrusion since 1994, and offer more than 30 years of experience in the rubber industry.
Moulded rubber products
Some of the items we most often create include extruded profiles, die cut gaskets, sheet rubber, rubber sleeves, expansion joints, hoses, and lathe cut washers. Thanks to our versatile capabilities, almost any shape can be produced. A few of the typical custom products we supply include dock bumpers, door seals, hydro gate seals, traffic counter tubing, and weight scale T sections.
We often work with a wide variety of compounds such as EPDM, Viton, nitrile, neoprene, silicone, SBR/Polyisoprene, and close cell sponge. If a custom mixed compound may be appropriate for your project, we will analyze your requirements and create a product with the ideal colour and physical properties.
Moulded rubber product expertise
Our ability to offer a complete range of materials, shapes, and secondary services makes us the perfect single source for custom parts made from moulded rubber. We are committed to providing only products that meet or exceed the requirements of our customers. Our quality assurance program is ISO certified.
Moulded rubber product industries
Polymer Extrusions has the versatile capabilities required to assist customers from a variety of industries. Just some examples of the many markets we serve include industrial, OEM, architectural, construction, automotive, mass transit, railway, and commercial. This flexibility allows us to help with any project, no matter what special requirements are involved.
---
Share