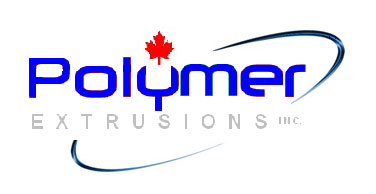 Extruded Silicone
---
Extruded silicone is available from this full-service manufacturer specializing in seals, bumpers, gaskets, and more. We can design custom profiles of practically any shape to create the ideal extrusion for your needs. We also have the capability to mix unique compounds to meet your requirements for material colour, physical properties, and environmental conditions. Our experienced personnel bring over 30 years' experience to the table when assisting you with your project. Polymer Extrusions Inc is an ISO certified manufacturer and we're dedicated to providing precision, high-quality workmanship.
Extruded silicone
Some of the benefits of silicone rubber include resistance to heat and cold, acids, bases, oils, and water. The types of items we often produce include rubber sleeves and sheet rubber, gaskets, O-rings, washers, seals, spacers, bumpers, tubing, and chords.
Our custom capabilities offer unlimited potential for the design of our products. We can perform die and lathe cutting, injection molding, compression molding, PSA taping, splicing, and a range of other secondary operations.
We can cut your extrusions down to lengths as small as 0.30 inches. Our Versa cutter ensures we maintain close tolerances, and we are capable of cutting on 45 degree angles in lengths over 6 inches.
Extruded silicone expertise
We have experience manufacturing a range of rubber parts, and work with material types ranging from dense to sponge. The materials we typically use include EPDM, Viton, neoprene, nitrile, and SBR/polyisoprene, and custom compounds.
We have been in business since 1994, and have always been committed to meeting or exceeding the expectations of our customers. To accomplish that, we continually improve our processes and materials.
Extruded silicone industries
Our products are used in a variety of applications spanning many different markets. We often serve the OEM, automotive, architectural and construction industries. We are used to handling every type of application whether common or exotic.
---
Share