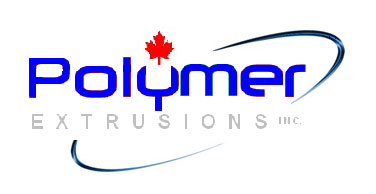 Extruded Rubber
---
Extruded rubber products of practically any shape are available from Polymer Extrusions Inc. We work with a variety of materials to create components such as discs, washers, gaskets, hoses, moulds, cords, bushings, bumpers, and spacers. We can create custom extrusions, so no matter what requirements you may have, we can accommodate them. Our relationships with material suppliers allow us to create compounds tailored to meet the most stringent specifications. We draw on more than 30 years' experience in the industry, and our employees are committed to only creating products of superior quality.
Extruded rubber
We have the capability to work with both dense and sponge materials. The raw materials we typically work with include EPDM, neoprene, nitrile, cellular sponge, silicone, Viton, and more. We can offer extrusions with widths ranging from 1/16′ up to 18′.
Once your extruded rubber has been produced, we offer a range of secondary operations. Our services include cutting, PSA taping and splicing. We can cut extrusions into any length ranging down to 0.30′ using our Versa cutter. This equipment enables us to maintain tight tolerances on cut lengths for the most critical applications. We can also perform cuts on a 45° angle, with lengths of 6′ and above. We continually expand our capabilities to meet industry requirements.
Extruded rubber expertise
Our company has been in business since 1994 and has been certified under ISO 9002 standards since 1998. We never stop investing in improvements and updates that enable us to stay ahead of changing industry needs. Our commitment is to provide extruded rubber that exceeds requirements.
Extruded rubber industries
We work with a variety of industries including automotive, construction, water control, and mass transit. Our custom capabilities and wide selection of rubber compounds allow us to provide appropriate solutions for all of these diverse markets. This versatility has led us to create everything from dock bumpers to hydro gate seals.
---
Share