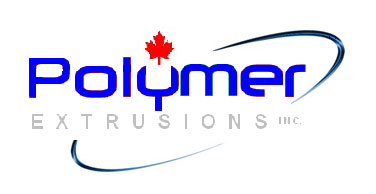 Custom Profile Extrusions
---
Custom profile extrusions are available from an expert manufacturer known for excellent service and quality products. Polymer Extrusions Inc. has been in business since 1994 and we have experience serving a very diverse market. The many applications our products are used for ranges from construction and architectural to OEM and automotive. Often, we manufacture custom parts including seals, gaskets, bumpers, and sleeves. Our products are made using the best elastomers available, as we have developed a range of compounds to suit even the most demanding requirements. The variety of materials we work with includes Viton, nitrile, EPDM, silicone, and many more.
Custom profile extrusions
Our capabilities offer unlimited potential for creating custom designed extruded profiles. We also often manufacture standard profiles such as L-shapes, P-shapes, D-shapes, U-channel, cord, tubing, and locking strips. These profiles are available in standard or irregular sizes and shapes.
In addition to our extrusion services, a variety of secondary operations are available. For example, we can cut extrusions to lengths of 0.30" and above, and we can maintain close tolerances thanks to our versa cutter. This allows us to provide high precision cutting of products such as bushings, discs, bumpers, and automotive spacers. Other services include PSA taping and splicing, and 45 degree angle cutting in lengths of 6" or longer.
Custom profile extrusion expertise
To keep ahead of industry demands, we invest in expanding our capabilities and enhancing our services. Polymer Extrusions is dedicated to ensuring all of our extrusions exceed the expectations of our customers. You can have confidence in the quality and reliability of our products, as we have been ISO 9002 certified since 1998.
Custom profile extrusion industries
A few of the major markets we serve include railway, mass transit, pipe gaskets, water control, industrial, OEM, commercial, and construction. This experience in serving diverse customers has led to our versatile range of services.
---
Share